Rolf Engg. Solutions Inc. supplies and stocks the most impressive range of grades and sizes. We like to be challanged with your hard to source items or project inquiries with critical specifications. Do you need a 38" seamless API 5L X70 pipe from stock ? Don't hesitate to send us your inquiry, because it is available for you in one of our warehouses.
We have available for immediate shipment :
API 5L - GRADE B PSL1, X42 PSL1, X46 PSL1, X52 PSL1, X56 PSL1, X60 PSL1, X65 PSL1, X70 PSL1, X80 PSL1, X100 PSL1
API 5L - GRADE B PSL2, X42 PSL2, X46 PSL2, X52 PSL2, X56 PSL2, X60 PSL2, X65 PSL2, X70 PSL2, X80 PSL2, X100 PSL2
ASTM A53/A53M GRADE A & B IN TYPE E,F & S.
ASTM A106/A106M GRADE A,B & C.
ASTM A333/A333M GRADE 1, 3, 4, 6, 7, 8, 9, 10, 11.
ASTM A335 GRADE P1, P2, P5, P5b, P5c, P9, P11, P12, P15, P21, P22, P23, P24, P36, P91, P92, P122, P911
ASTM A671/A671M GRADE CA 55, CB 60, CB 65, CB 70, CC 60, CC 65, CC 70
ASTM A672/A672M GRADE A 45, A450, A55, B60, B65, B70, C55, C60, C65, C70
ASTM A333/SA-333/ SA-333M
ASTM A335/ SA-335/ SA-335M
Origin - Europe / Japan / India / Korea / China
SEAMLESS PIPES - 1/2" TO 42"
ERW - 1/2" TO 24"
LSAW - 20" TO 100"
HSAW - 24" TO 64"
THICKNESS - SCH 10 TO SCH XXS & HEAVIER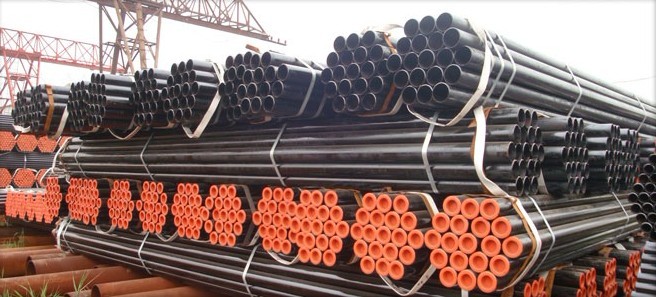 We also have stocks of Sour Service, HIC Tested, NACE MR 0175/0103, SSC Tested material available in our stock range.
"ANY SIZE ANY GRADE WE WILL BE PLEASED TO SUPPORT YOU"
CONTACT OUR SALES TEAM - sales@api5lx70.com


We are continuously developing innovative technology in each business field and trying to maximize customer satisfaction by materializing.